Emotional and Semantic analysis of conversational data
Published on April 19, 2023  - Updated on April 19, 2023
Semantic and emotional analysis of conversational data
The rise of direct messaging applications in customer relations
Nowadays, messaging applications have become indispensable tools in the daily life of consumers. These applications allow them to stay in touch with their friends, family and even their favorite businesses. With the expansion of smartphones, chat data has become an important part of customer relations. In this article, we'll explore the world's most used messaging apps and the data they generate, as well as their impact on customer relationships. We will see how this data can be used to improve the user experience, personalize customer interactions and develop new features to meet consumer needs.
Chat data in customer relations has seen a significant increase in recent years due to the growing use of instant messaging applications such as WhatsApp, Messenger, WeChat, etc. It is not uncommon for customers to prefer communicating with a company via these communication channels as they are faster and more convenient.
That said, emails and phone calls still remain important communication channels in customer relations. According to a study by communication services company CloudTalk, in 2023 phone calls still account for about 50% of all customer interactions, while emails account for about 30%.
With the advent of messaging applications, communication between businesses and its customers has undergone a major evolution. The conversations generated by these applications have transformed the customer relationship by providing a more personalized and real-time experience. Today, this data is crucial to improve the customer experience and strengthen the brand-consumer relationship.
One of the main uses of conversational data is to personalize customer interactions. By analyzing chat conversations, companies can better understand the needs and preferences of their customers. Using this information, they can tailor their approach and personalize their interactions to meet the specific needs of each customer.
Chat data also enables a real-time experience. In fact, companies can use chatbots for frequent customer questions, allowing them to respond immediately to customer requests. Moreover, the best chatbots are able to learn from previous conversations to improve their response and offer a more efficient and personalized experience.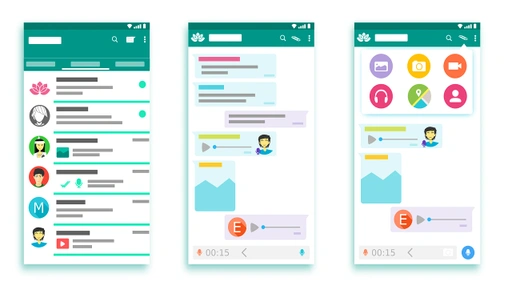 Another more common, but nonetheless very interesting use case with conversational data is improving after-sales service. By analyzing chat conversations, companies can identify the most recurring problems. They can also use this data to evaluate the quality of their customer service and identify areas for improvement.
Finally, more indirectly, chat data can also be used to develop new features. By understanding their customers' needs and preferences, companies can design new products and services that better meet their expectations.
In short, conversational data is a valuable tool for companies looking to improve the customer experience and strengthen their relationship with their consumers. By using this data strategically, companies can deliver a real-time experience that is more personalized and tailored to each customer's needs.
After seeing the impact messaging apps have on the customer experience, let's review the most popular ones based on each part of the globe.
WhatsApp: with over 2 billion monthly active users in more than 180 countries, WhatsApp is the most popular messaging app in the world.

Facebook Messenger: With approximately 1.3 billion monthly active users, Messenger is the second most popular messaging app across the globe.

WeChat: with about 1.2 billion monthly active users mainly in China, WeChat is the third most used messaging application in the world.

Viber: with more than 260 million monthly active users mainly in Eastern Europe, Viber is the fourth largest messaging application.

Line: with more than 187 million monthly active users mainly in Asia, Line is the fifth most popular messaging application in the world.
It is worth noting that the use of messaging apps varies greatly by region and country. For example, Telegram and Signal are very popular in Eastern Europe and North America due to their strong security and privacy, while KakaoTalk is widely used in South Korea.
How to take advantage of online messaging services?

1. Use Chat to communicate with your customers
Regardless of the application(s) your business uses for conversations with your prospects, it is possible to get a higher level of engagement by using chat rather than email. Not only are responses faster, but these conversations are more direct and provide a sense of closeness and connection with the caller. Real-time responses are more effective at steering inquiries in the right direction.

2. Automate conversations for better productivity
At this point, it is possible to think that sales through messaging applications have advantages and no disadvantages. However, the disadvantage of being on the sales side is that prospects expect a quick response that they wouldn't get by sending an email, for example. Moreover, once the discussion is over, you end up with a lot of unstructured data.
This is why many companies use automatic semantic analysis tools like Q°emotion to process this data.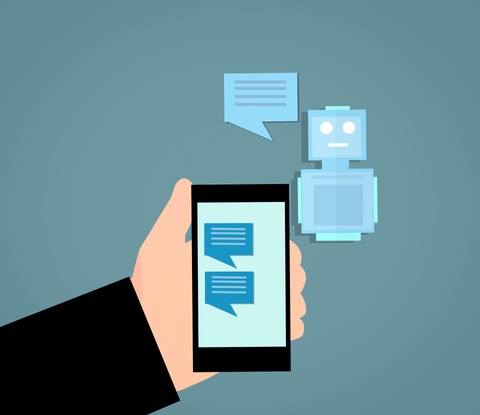 To face this, many solutions exist. In particular the use of automatic messaging tools.
Among the different types of messaging / chat data the most used are :
Messaging
The first type of application we think of when we refer to messaging. Regardless of age group, messaging applications such as Whatsapp or Messenger have become indispensable in our daily lives. According to a Hootsuite study conducted in 2020, 77% of French Internet users indicate that they regularly use mobile applications for messaging. It is therefore undeniable that the use in everyday life will soon become the norm in exchanges with brands or public organizations.

- The benefits of messaging :
Matches the new communication habits of consumers

Enables quick exchange of simple messages with fast response times

Conversations can be continued on multiple devices
- The limits of messaging :
Unless it is paired with a bot, messaging requires the availability of a customer service representative

It is not recommended for the treatment of complex questions or complaints
Live chat

Live chat is similar to messaging but offered directly on a company's website. It allows you to converse in writing and live with a customer service agent. It is also an efficient way for the Internet user to ask a question, solve a problem or make a feedback/request.
- The benefits of live chat:
Allows for a smoother online experience

Perceived as an efficient solution to get a quick answer

The user can remain anonymous
- The limits of live chat :
Unless it is coupled with a bot, live chat also requires the availability of a customer service representative

Writing sometimes makes the understanding of requests complex and can lead to confusion for both parties
Chatbot
Two types of chatbots can be identified:
Chatbots programmed to answer specific questions based on keyword recognition

Learning bots" which, thanks to artificial intelligence, are able to conduct a conversation autonomously, to provide coherent answers to elaborate questions and to carry out actions such as reservations or purchases by taking into account the context of a customer and his preferences.
- Chatbot benefits:
Provides instant response 24 hours a day, 7 days a week

Allows you to automate part of your customer service

Supports payments for purchases or reservations for example

Can be coupled with live chat to handle more complex requests
- Chatbot limitations:
Potential unwillingness of users to deal with a machine

Possible difficulties of understanding, especially for programmed chatbots, which can quickly generate dissatisfaction and a lack of proximity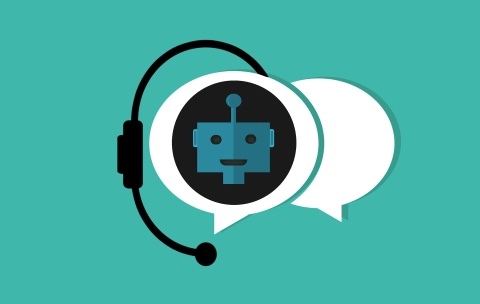 The link with the Customer Effort Score

The Customer Effort Score (CES) is a metric that helps companies understand how easy it is for their customers to complete a specific task. Chat data can play an important role in improving CES by helping companies understand the obstacles customers face and proactively address them.
First, conversational data allows companies to identify recurring issues faced by customers. By analyzing conversations, companies can understand the problems customers are experiencing and take steps to resolve them. For example, if a customer has to wait for a long time to get an answer to their question, it can increase their frustration and dissatisfaction level. Similarly, if the company's chatbot is not effective in resolving customer issues, it can also increase their level of effort.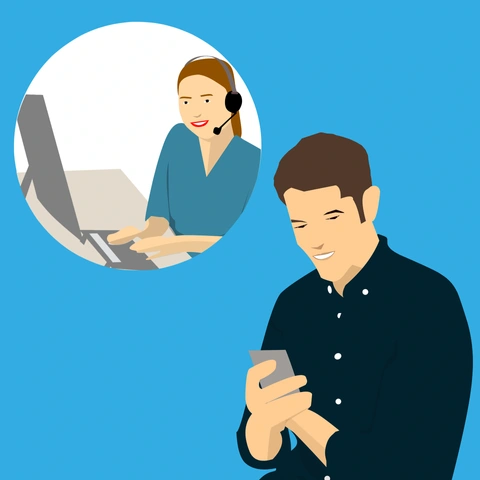 By using a quality chatbot to improve CES, businesses can provide a smoother, less frustrating customer experience. Now, by removing barriers and friction points, businesses can make the buying or service process easier for customers, which can result in better attrition reduction and increased sales.
Now that we've seen how valuable conversational data can be for businesses, let's take a look at how to use emotional analytics to get the most information and insights from this data.
Why combine emotional analysis and conversational data?

Semantic and emotional analysis is particularly effective when applied to conversational data. It allows companies to better understand conversations with their customers, whether it's on chatbots, instant messaging applications like WhatsApp or Messenger, or phone call transcripts. By applying these techniques to this data, companies can identify trends, problems, opportunities and improve the quality of their services. In this article, we will explore in depth the benefits of semantic and emotional analysis of conversational data for businesses.

Understanding the meaning of sentences

The first benefit of semantic analysis is that it allows companies to understand the nuances of language and idioms used by customers. For example, if someone complains that their package was "lost in the wilderness," semantic analysis will help understand that the customer is unhappy because they did not receive their order and do not know where it is. By understanding the real meaning of phrases, companies can respond more accurately to their customers' needs. Of course, this makes even more sense when there is a large volume of requests to process. It allows for categorizing requests and being more efficient in following up on customer conversations.
Identify customer emotions

By combining semantics with emotional analysis, companies can identify what customers are really saying in their conversations. For example, if a customer uses negative words like "disgusting" or "horrible" to describe a product, an emotional analysis tool like Q°emotion will understand that the customer is extremely unhappy with the quality of the product and qualify the comment in the emotion of disgust which is usually synonymous with attrition. Companies can use this information to prioritize issues and improve customer satisfaction more effectively. In this example it can also help identify attrition factors and "extend" the longevity of a customer.
Analyze conversational data in a mixed way

By combining semantic and emotional analysis, companies can gain a more complete understanding of conversations with their customers. For example, if a customer complains about a delivery delay and expresses anger, semantic and emotional analysis will help understand that the customer is frustrated and wants a quick solution. Companies can then respond more effectively to the customer by offering a satisfactory solution to avoid losing that customer.
In addition, this technique can identify trends and emerging issues (weak signals) by analyzing customer conversations. This allows companies to detect problems before they become more important and anticipate their customers' needs.
In conclusion, semantic and emotional analysis of conversational data is a valuable tool for companies looking to improve the quality of their customer service and better understand their customers' needs. By using these techniques, companies can identify emerging trends, detect problems before they become too big and anticipate their customers' needs.
However, it should still be noted that semantic and emotional analysis cannot completely replace human interaction. While this technology can help identify problems and provide quick solutions, it cannot replace the empathy and understanding that only human interaction can provide. Therefore, companies must be careful to maintain a balance between data analytics and human interaction to provide quality customer service. By using this technology in a balanced way, companies can provide quality customer service while remaining competitive in the marketplace.

Conversational data analysis with Q°emotion
To keep up with the growing demand, the most powerful semantic analysis tools now offer emotional analysis of customer conversations.
Here is an example of an analysis of an exchange on Messenger between a consumer and a customer service agent.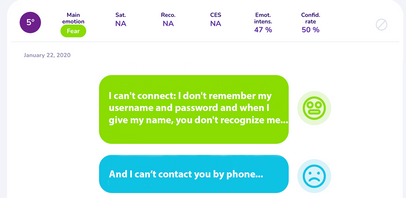 As we can see on the example above, in a few clicks it allows to identify the subject evoked by the customer, i.e. here a problem of identification on the company's website as well as the impossibility to contact the Customer Service by phone. By coupling this with the emotional analysis, we can also follow the evolution of the emotion felt by the customer as he interacts with the agent. In this example, we can see that the conversation starts with fear/stress and ends with joy, which means that the irritant raised by the customer has been resolved.
By using an automatic semantic analysis tool, you can conduct an exhaustive analysis of all your conversational data to determine your priority irritants and your priority actions to take.
Let's illustrate this by taking a concrete customer case, Floa Bank.
Use case - Floa Bank
Floa Bank is a French bank offering payment solutions and financial services for individuals and companies. Bought by the BNP Paribas group in 2022, it has over 4 million customers in France.
Floa's main needs were simple:
Save time on conversation analysis because it is too time-consuming to do manually

Be able to identify and eliminate irritants encountered by customers in the customer journey

Prioritize corrective actions according to the level of criticality
This is why, with more than 3 million interactions with its customers in 2021, the use of an automatic semantic analysis tool, and more specifically Q°emotion, was quickly imposed.
The analysis of the conversations allowed us to identify a major irritant in one of the subscription paths, more precisely on the Cdiscount card.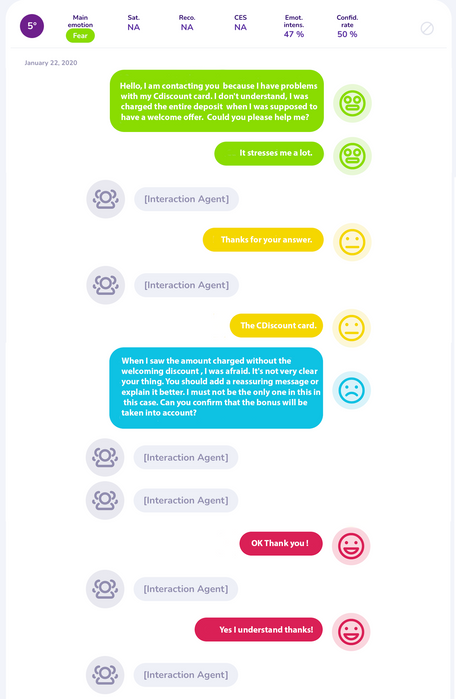 As we can see on this example of a conversation on Messenger, there is a system of taking a deposit which is simply a call for authorization made to the customer's bank but which is in no way a debit. However, there was some misunderstanding around this direct debit authorization because the customer really believed that they were going to take the total amount of their purchase without taking into account their welcome offer. Floa realized that there was a lack of information given to the customer, and worked with the BU to give the customer more details via pop-ups and animations repeated several times throughout the process and finally at the moment of payment. As a result, we were able to see on the data analyzed in 2022 compared to 2021 that this particular aspect of the journey had increased by 4 degrees in terms of emotional temperature, which represents more than 10 points of NPS or more than one star in satisfaction score. That's a real success story.

If you liked this article and want to emotionally and semantically analyze your conversational data, book your free personalized demo right here.
You can also discover our other articles like this one on the benefits of emotional analysis.
Similar posts
The power of emotional marketing to build customer loyalty
Published on February 06, 2023  - Updated on February 08, 2023
The power of emotional marketing Emotions play a crucial role in human decision making. Indeed, they can influence our perception of the value of a product or a brand, and direct our choice towards o...