The impact of emotions in customer-insurance relationship: a key success factor.
Published on October 23, 2023  - Updated on October 24, 2023
The impact of emotions in customer-insurance relationship: a key success factor.
In the insurance world, where customer trust and satisfaction are central, the importance of the customer relationship cannot be underestimated. When discussing the customer relationship in insurance, it is essential to understand that emotions play a fundamental role. Customer emotions are often at the heart of their purchasing decisions, loyalty to an insurance company, and their overall perception of the experience.
Insurance and customer relationship
Customer satisfaction is of paramount importance within the insurance industry. Insurance companies make it a priority to achieve this goal, knowing that satisfied customers are more likely to renew their insurance policies and recommend their insurer to others. Furthermore, an exceptional customer relationship provides insurance companies with a deeper understanding of their customers' needs, enabling them to design better-tailored offerings. Customer relations genuinely form the central pivot of insurance companies' operations. It is manifested through the quality of interactions between the insurer and its customers, as well as the ability to meet their needs and expectations.

A robust customer relationship offers insurers the following advantages:
Customer retention: Satisfied customers are more likely to renew their contracts and recommend their insurer to others.

Attraction of new customers: A strong reputation for customer relationship management is a significant asset for attracting new prospects.

Competitive differentiation: In a saturated sector, providing personalized, high-quality service proves to be a key success factor.
Nowadays, with the ever-evolving technology landscape, consumers interact with brands differently. They are increasingly challenging to reach, and the cost of acquiring new customers is rising. In this ultra-competitive, connected world, everyone must strive to build genuine trust. The insurance sector must also adapt to evolving customer expectations and behaviors.
For years, the customer relationship was seen as a well-trodden path, and customers were expected to use well-known channels to interact with their insurers (telephone, email, and face-to-face). Now, the customer relationship has become more complex. For instance, when making a subscription, filing a claim, or seeking information, policyholders can use a variety of channels, such as:
Social media,

Mobile applications,

Instant messengers,

Chatbots (conversational robots),

Traditional channels,
Etc.
This is referred to as a multi-channel customer relationship, a concept that has become indispensable in the insurance sector.
The origins of customer satisfaction
To understand the origin of the concept, we must go back to the period known as the "Trente Glorieuses" – the end of World War II until the first oil crisis in 1973. During this time, Western industrialized nations experienced exceptional prosperity, marked by strong economic growth, full employment, and increased purchasing power, leading to a rise in mass consumption. This era of great prosperity was interrupted by the 1973 oil crisis, which plunged the global economy into a crisis that significantly slowed consumption. In this context, companies, in order to ensure their sustainability, began searching for differentiating factors. They began to focus more on measuring and improving customer satisfaction.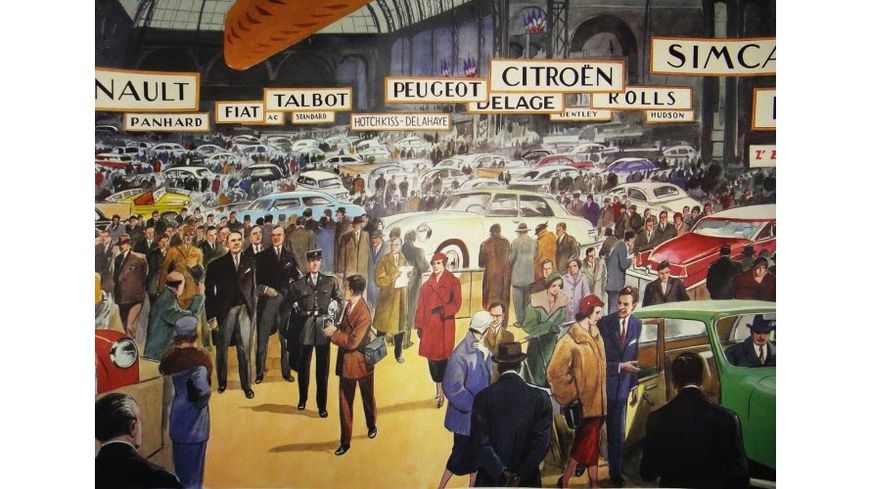 Several decades later, in the 1990s, the concept of customer satisfaction gained even more importance as competition among firms intensified. Companies quickly realized that selling the cheapest product was no longer sufficient to retain and build loyalty among their customers. It was no longer merely about finding strong differentiators; satisfying customers and ensuring they repeated their purchases became a necessity.
The significance of good customer relations
Customer satisfaction contributes to the achievement of a company's ultimate goal: maximizing sales and ensuring business sustainability. Because it influences customer retention, customer satisfaction is a powerful growth driver. A study by Bain & Company demonstrated that increasing the retention of top customers by 5% can lead to an economic performance increase of 25% to 55%. Other studies further highlight the significance of customer satisfaction for businesses:
According to

HubSpot

,

68% of consumers

are willing to pay more for a better customer experience.

For

86% of consumers

, satisfactory customer service can transform a consumer into a long-term brand ambassador (

Khoros

).

According to

Salesforce data

,

89% of consumers

are more likely to make repeat purchases after a positive customer service experience.

If customer service is satisfactory,

78% of consumers

would purchase from the same company again, even after a mistake (

Salesforce

).

Acquiring new customers costs 5 to 25 times more than retaining existing ones.
Companies are aware of the critical importance of customer satisfaction. As a result, 93% of top-performing companies measure this variable, according to Salesforce. Furthermore, Grand View Research data indicates that the global customer experience management market is worth $8.79 billion, with an estimated annual growth rate of 18.1%.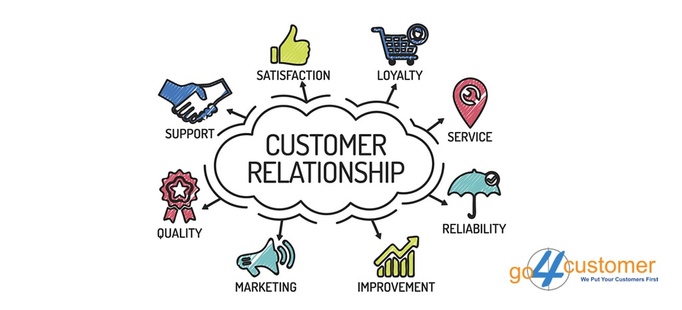 Emotions in the insurance sector
The customer-insurance relationship can be highly emotional. Customers may experience frustration, anger, fear, anxiety, confusion, uncertainty, and other emotions when interacting with their insurer. Companies must be aware of these emotions and manage them empathetically to enhance the customer experience.
The customer relationship in insurance often revolves around policy subscription and claims management. However, opportunities for customer contact exist. For example, at MAIF, 75% of customers contact the company proactively at least once a year, whether in person, by phone, or online. Simultaneously, the company initiates an average of eight contacts per year. This approach ensures that the customer relationship is not limited to problem-solving.
The phone remains one of the most direct communication channels for insurance companies when interacting with their customers. However, it is essential to recognize that most people do not consider phone calls to customer service or claims adjusters their first choice. Customers must prepare for phone calls with insurance companies; it is not something they do regularly. For them, each interaction is crucial and can often be highly emotional. Thus, a very negative experience can have long-lasting negative effects, while a positive experience and a strong emotional connection can enhance customer loyalty and create cross-selling and upselling opportunities when the initial service experience is positive.
Guiding customers through their emotional journey represents both a challenge and an opportunity for the insurance sector. It is gratifying to note that artificial intelligence and other technologies are at our disposal to reinforce the human aspect of this process.
How to accompany the customer's emotional journey?
Aside from the limitations of chatbot technology, artificial intelligence can play a crucial role in enhancing an organization's empathy level by serving as a real-time coach for insurance professionals. How does it work? It provides responses and uses specific language to convey compassion to policyholders. In this context, the technology operates as a skilled hand guiding human interactions.
Establishing an AI-based empathy model to be an integral part of every customer interaction is essential. This model can generate suggestions, provide information, and offer feedback that managers can use to train their teams, thereby creating an approach that effectively communicates empathy during customer interactions.
For example, artificial intelligence and natural language processing (NLP) can assist in sentiment analysis to assess the emotions of a policyholder speaking with an advisor. The sentiment score helps identify areas for improvement for the professional.
Integrating semantic analysis tools like Q°emotion can also offer an exciting perspective to insurance companies for accompanying their customers' emotional journey. This tool can analyze the primary emotions expressed in customer verbatims such as happiness, surprise, fear, sadness, anger, or disgust. By understanding and categorizing these emotions, insurers can better address their customers' emotional needs.
Our emotional key performance indicator (KPI) works similarly to how we measure outside temperature, with a scale ranging from -20 to +40°C or from 0 to 100°F. This emotional scale allows the ranking of emotions, highlighting those with the most significant impact. This means that among similar emotions, those that are more intense or frequent are more easily identified. Insurance companies can thus identify emotional trends over time. For instance, is a particular emotion becoming more common among customers? Or conversely, are there fewer instances of certain emotions? This knowledge can help insurers tailor their offerings, processes, and customer service to better address the changing emotional needs of their clientele. This paves the way for more effective service personalization and improved customer experience.
Example of MAIF: placing emotions at the heart of customer relations
As the 6th largest auto insurer and the leading insurer in the non-profit sector, MAIF covers the various needs of over 4 million policyholders, including property insurance, personal insurance, health insurance, assistance, savings, and credit. In 2021, it generated a turnover of over 3.9 billion euros. Regularly praised for its customer relations, MAIF became a mission-driven company in 2020, with its purpose being to genuinely care for others and the world, placing this commitment at the core of all its engagements and actions.
At MAIF, the emotional aspect plays a critical differentiating role. Nicolas Courjault emphasizes that emotions are "at the heart of interactions with policyholders." For this reason, the mutual insurance company has integrated this dimension into its relational strategy. It has implemented a comprehensive framework called the "Emotions Ecosystem" internally. This framework encompasses a wide spectrum of emotions, including fear, anger, sadness, as well as positive emotions. MAIF has trained its 4,500 employees in customer-facing roles based on this emotional framework. To innovate, the mutual insurance company has also set up AI algorithms based on this framework to help classify numerous testimonies and verbatims according to different emotions, they had also worked with Q°emotion in the past for the emotional analysis of their customer feedback. Additionally, phone call reviews are transformed into "emotion reviews," where managers and employees re-listen to their interactions with policyholders and prospects to detect emotional moments, even when they are not verbally expressed. In the insurance world, interpreting silence is essential because it can also convey emotions.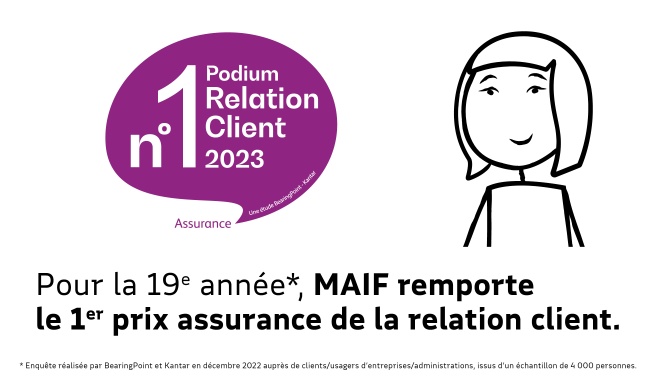 In English, "For the 19th year in a row, MAIF wins the prize for customer relationship insurance"
However, customer loyalty is being put to the test due to the ongoing health crisis, leading to increased competition in the face of increasingly demanding consumers. According to the latest "Podium de la Relation Client®" (BearingPoint and Kantar), three essential differentiation elements must always be at the heart of customer relations: multi-channel consistency, responsibility, and emotion.
Customer loyalty is therefore partly based on emotions; this is undeniable. However, while emotions are crucial in customer relations, they are not the only factor to consider. Consumers also expect companies to provide efficiency, quality service, and engagement to foster genuine attachment. This is the challenge awaiting companies in the future.
Similar posts
NPS calculation: how to calculate your Net Promoter Score?
Published on November 20, 2023  - Updated on November 24, 2023
Net Promoter Score: definition, importance and calculation method When it comes to tools for assessing customer satisfaction, the Net Promoter Score stands out as a particularly interesting tool for ...